The American Public University System (APUS) stands as a renowned and distinguished institution, providing higher education opportunities to a diverse array of students across the United States and around the world.


With its commitment to accessibility, flexibility, and academic excellence, APUS has transformed the educational landscape, enabling countless individuals to pursue their dreams and aspirations. In this comprehensive exploration, we will delve into the history, mission, programs, and impact of the American Public University System.
American Public University System: Empowering Education for All
The American Public University System traces its roots back to 1991 when James P. Etter, a retired U.S. Marine Corps officer, had a vision of establishing a university that catered specifically to military personnel. The goal was to provide a flexible, online education platform that would accommodate the unique needs of service members, veterans, and their families.
This vision led to the creation of the American Military University (AMU), which later became one of the flagship institutions within the larger APUS.
In 2002, recognizing the potential for expanding its reach beyond the military community, AMU's parent organization, American Public University System, was officially established. This new system aimed to deliver quality education to a broader audience, including working professionals, adult learners, and those seeking a flexible alternative to traditional campus-based education.
Mission and Vision
The American Public University System's mission is centered on providing high-quality, affordable, and accessible education to learners from all walks of life. APUS envisions becoming a leading online learning institution recognized for its commitment to student success, innovation, and societal impact.
Through its various academic programs, the university system endeavors to foster intellectual growth, critical thinking, and practical skills development.
Academic Programs
The American Public University System offers a wide range of academic programs spanning diverse disciplines. These programs are designed to cater to the evolving needs of the modern workforce and global economy. The university system grants degrees at both undergraduate and graduate levels. Key areas of study include but are not limited to:
Business Administration
Criminal Justice
Cybersecurity
Education
Health Sciences
Intelligence Studies
Information Technology
Public Administration
Homeland Security
Space Studies
Each program is crafted to be rigorous, engaging, and aligned with industry demands, ensuring that graduates are well-prepared to tackle real-world challenges.
Flexibility and Online Learning
At the heart of the American Public University System's success lies its commitment to providing flexible learning options. By embracing technology and delivering courses entirely online, APUS has created an environment that accommodates the diverse schedules and geographical constraints of its students.
This flexibility has proven especially beneficial for military personnel and veterans, enabling them to continue their education while serving or transitioning into civilian life.
Faculty and Support
To maintain the highest standards of education, APUS boasts a diverse and accomplished faculty. Many instructors are experienced professionals with real-world expertise, enriching the academic experience by bridging theory and practice.
Moreover, the university system provides extensive support services, including academic advising, tutoring, and career counseling, to ensure that students receive the guidance they need to succeed.
Accreditation and Recognition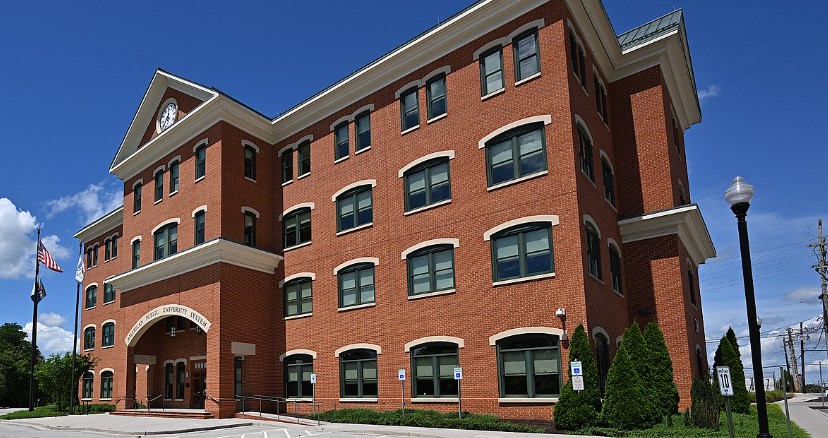 The American Public University System is accredited by the Higher Learning Commission (HLC), a respected accrediting body in the United States. This accreditation attests to the quality of education and the university system's commitment to continuous improvement.
Additionally, APUS has garnered recognition and accolades for its contributions to education, online learning, and support for military-affiliated students. These accolades serve as a testament to the university system's dedication to excellence and innovation.
Student Body and Diversity
The American Public University System prides itself on its diverse student body. Students come from all 50 states in the U.S. and from over 100 countries worldwide.
This cultural diversity enriches the learning experience, fostering an environment that promotes understanding, tolerance, and global awareness.
Impact and Alumni Success
Over the years, the American Public University System has made a significant impact on the lives of its students and the communities they serve. Many alumni have gone on to achieve remarkable success in their careers, making strides in various fields such as business, government, law enforcement, and more.
The university system's commitment to producing well-rounded graduates equipped with relevant skills has contributed to its reputation as a driving force behind positive change.
Research and Innovation
Beyond its commitment to teaching, the American Public University System has also engaged in research and innovation. Faculty members and students participate in groundbreaking research across different disciplines, addressing contemporary challenges and advancing knowledge in their respective fields.
Future Challenges and Opportunities
As the landscape of higher education continues to evolve, the American Public University System faces its own set of challenges and opportunities. Adapting to technological advancements, ensuring affordability, and remaining relevant in an ever-changing job market are among the key challenges.
However, by leveraging its experience, embracing innovation, and staying true to its mission, APUS is poised to tackle these challenges and continue empowering learners for years to come.
Conclusion On American Public University System
The American Public University System stands as a beacon of accessible and flexible education in the United States. Its commitment to providing quality education to diverse learners has resulted in a positive impact on countless lives.
Through its innovative online learning platform, extensive academic programs, and unwavering dedication to student success, APUS has solidified its place as a leading institution in the realm of online higher education. With a bright future ahead, the American Public University System will continue to shape the academic landscape and inspire learners to reach their fullest potential.